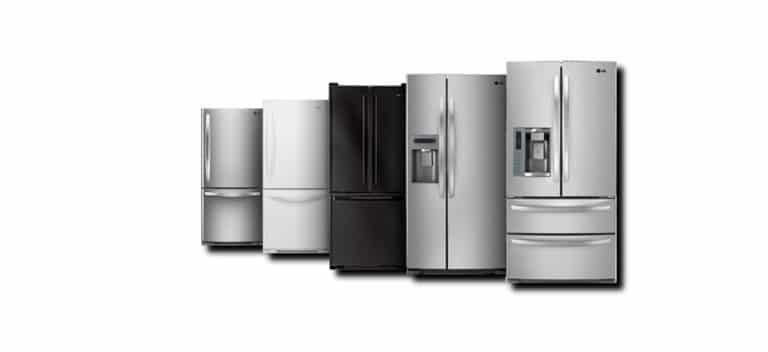 Refrigerator repair on the South-Shore is one of our specialties, and we get plenty of customers around the region telling us they wish they had known the tell-tale signs of issues with their unit earlier. In fact, your fridge or freezer will tell you when something is malfunctioning; you just need to know the signs. Knowing the signals that it's time for refrigerator repairs will help you get on top of the problem before it's too late!
Food going bad quickly
Your fridge should be able to keep the food inside of it, fresh for a long time (depending on the product). Modern appliances are so big that it's possible to have hundreds of dollars worth of food inside of them, so you don't want to be wasting money. You might not notice a slight increase in temperature, but if you notice that foods are spoiling quicker than normal, then something might be wrong. If it is really warm inside the refrigerator, then it's a sure sign that a component is failing. Check the thermostat – if it is set properly then contact us as quickly as possible.
Constant leaks
When you notice leaks in and around the base of the fridge, you shouldn't wait too long to get some help. This is one of the most common signs of issues with the appliance. When condensation is forming on the food and the inner panels and sometimes leaking, it means that something is wrong with the cooling system or the ventilation system. Our technicians can fix the issue promptly.
Warm exterior panels
If you notice the exterior of the fridge getting really hot, then it could be a sign that some inner mechanisms are failing or being overworked. You might need a cleaning, or even new parts. The only way to know for sure is have an on-site diagnostic.
The longer you wait, the higher the chance of losing all your food, needing an emergency repair or having to buy a new fridge. These 3 signs are the tell-tale signs indicating that it's time for a maintenance or repair service on your fridge, and should not be ignored. Call Serva Plus,  the trusted appliance repair technicians to service your refrigerator as soon as possible.
(South-Shore) SERVA PLUS (450)486-3800