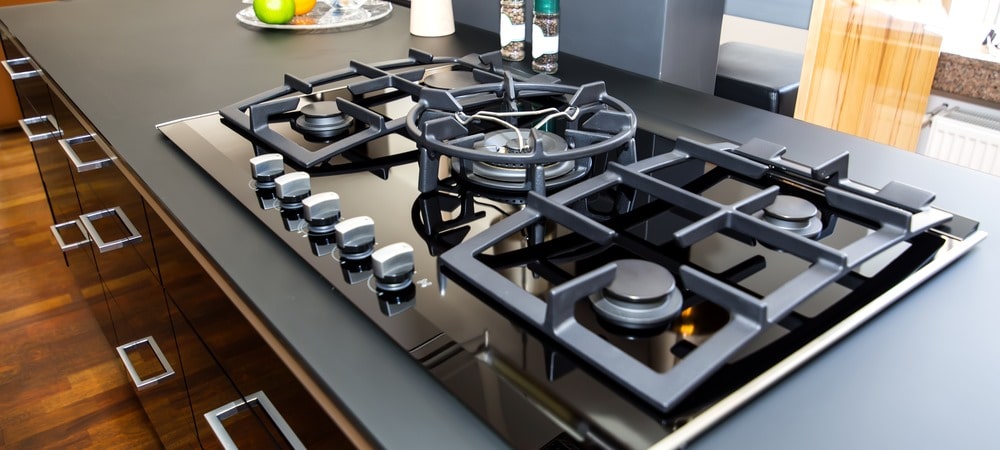 GAS COOKTOP INSTALLATION ON THE SOUTH SHORE
At Serva Plus, we understand that you need appliances you can count on to work properly in your kitchen.  Your gas cooktop should be able to accommodate your every culinary need, whether it is for an elaborate dinner party meal or just for everyday cooking.  That's why it is so important to ensure that your gas cooktop is installed properly and regularly maintained.
About Gas Cooktops
A gas cooktop is built directly into your counter, often completely separate from an oven.  Modern gas cooktops have built-in sparking methods, meaning there is no more need to light the cooktop with a match.  They are at the peak of current design and technological advances.  Gas appliances heat up faster than electrical appliances and help you to cook your meals like a professional.  With advances in gas appliance technology, gas appliances are safer, less wasteful, and the clear choice for a stylish, modern kitchen.
Installation
A proper and professional installation of your gas cooktop will ensure that problems, gas leaks, or other issues will not happen in the future.  By measuring the dimensions of your kitchen, taking into account the layout of the other appliances, and making sure we know what you want specifically, we can install your gas cooktop exactly where you want it.
When you need a new cooktop installed, contact Serva Plus for the best appliance service on the South Shore area!
(South-Shore) SERVA PLUS (450)486-3800