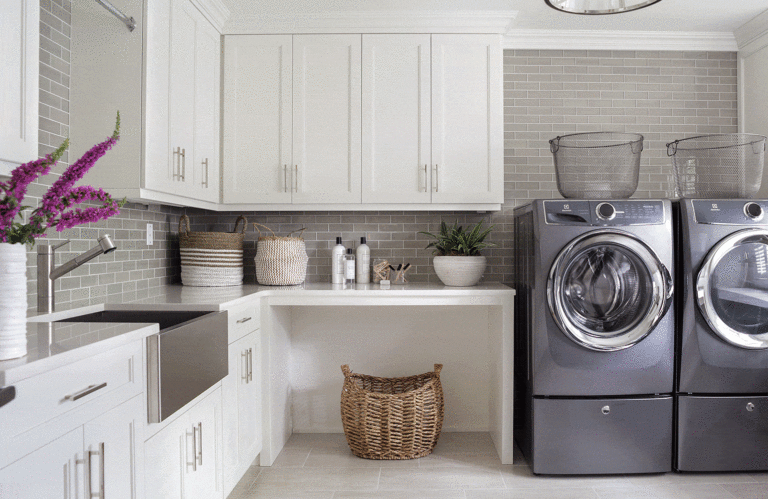 DRYER REPAIR IN VARENNES
Service click here: →(450)486-3800

Are you looking for a repairman for a dryer repair or installation in Varennes. Fast, efficient and courteous service throughout the South shore. With flat rate labor fees.
Several problems are reported when taking service calls for a dryer. It is often identified as a noisier appliance than usual. But the main cause of problems is for the fact that it no longer dries. First of all, why doesn't your dryer dry?
At your service for more than 20 years!
There may be several reasons for this problem:
Settings
Try automatic drying instead of timed drying. Automatic drying detects when loading is dry and does not stop until it is dry.
Ventilation needs to be cleaned
The dryer outlet duct and the outside drain must be unblocked and cleaned each season to allow adequate ventilation and quick and effective drying. In addition, the internal ducts of the house must be completely cleaned within 5 years, by a company specializing in ventilation. We can repair and install your electric dryer or gas dryer anywhere on the South Shore
One flat rate, that's it…period !
To watch out for
Your dryer is in overcapacity
In general, one of the most common factors of wet clothes after a drying cycle is the overfilling of the dryer with clothes.
Loads of very large laundry do not have the space to tumble and air circulation decreases. Also, if your washing machine hasn't completely wrung out the laundry to extract excess water, the dryer has to work very hard to dry the load. Thus, the problem could be with your washer.
A component is defective
If your dryer no longer dries, the problem could be due to various factors, including a power supply problem, a switch, a control, an element, a faulty thermistor or even inadequate ventilation. Call us for a service anywhere on the South shore like Boucherville for instance.
All our vehicles are now 100% electric!
In conclusion
Contact a member of our team of expert technicians for a dryer repair in Varennes and visit our blog to consult the various articles guiding you to the multiple solutions for your appliances.
We are recommended by CAA HABITATION, certified by EMPLOI QC and members of the CTEQ.
(South Shore) Serva Plus (450)486-3800