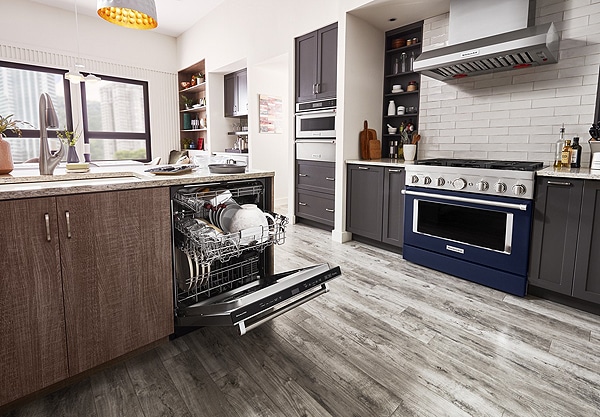 INSTALLATION AND UNINSTALLATION DISHWASHER SOUTH SHORE   
Service click here: →(450)486-3800

Are you looking for an installer for a dishwasher installation or uninstallation on the South Shore. Fast and efficient service throughout the South shore. With fixed price labor!
In most cases, we will not need specialized tools to uninstall or install a dishwasher. Most dishwashers are 24 inches wide, so you won't need to modify the cabinets for the new one to fit in. Only in some cases you will need to modify your cabinets. This requires more advanced carpentry skills that only a renovation contractor can assume. It is therefore advisable to call on professionals in repair and installation of household appliances.
 More than 20 years at your service!
Take note that
We can help you with uninstalling your old dishwasher and installing a new one. We charge a fixed price for the installation and a slight supplement to uninstall the old one, as long as the intervention is done during the same visit. On the other hand, if you want the delivery people of your new dishwasher to be able to take back the old device, they will ask you, in some cases, to uninstall it beforehand. In this case, it will require 2 subsequent visits; one before delivery and another once delivered.
You may find that extra layers of flooring have increased the height of the floor in front of the old dishwasher. This can make it difficult to disassemble the old appliance and install a new dishwasher. In some cases, you will either need to reassemble the countertop or remove the flooring to recess the dishwasher.
One flat rate, that's it…period !
Above all
We will have to turn off the power supply to the dishwasher at the main panel or at the outlet. It will also be necessary to cut the water supply of the dishwasher at the nearest shut-off valve, usually located under the sink or cut the water supply at the level of the water heater. We strongly recommend calling on experts in the repair and installation of household appliances on the South Shore, like in Boucherville.
The copper pipes are outdated and therefore we will have to replace them. Flexible stainless-steel lines are a good recommended replacement.
Be careful
Please note that any electrical and plumbing work in your home can cause fire, flood or other property damage that will not be compensated by your insurance company, since you are not qualified to do so. We therefore advise you not to undertake this type of intervention, which could also cause an accident or death.
Call a professional in dishwasher repair and installation. Our customer service team can provide you with expert advice on how to find the best dishwasher to meet your needs, and schedule you a service call for the uninstallation or installation of a dishwasher in your area.
All our vehicles are now 100% electric!
In conclusion
Contact a member of our team of expert technicians for the installation or uninstallation of a dishwasher on the South Shore and visit our blog to consult the various articles guiding you to the multiple solutions for your appliances.
We are recommended by CAA HABITATION, certified by EMPLOI QC and members of the CTEQ.
SERVA PLUS (450) 486-3800 (South Shore)