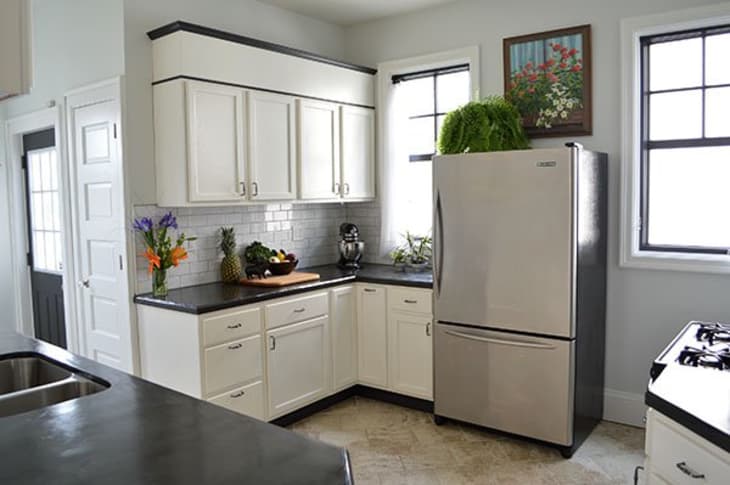 REFRIGERATOR REPAIR IN CHAMBLY
Service click here: →(450)486-3800

Are you looking for a repairman for a refrigerator repair or installation in Chambly. We provide you with a fast, reliable service on the South shore. With a flat labor fees.
Be aware that when you have a refrigerator or any other device broken, it can be tempting to try to fix the problem on your own.  While this sounds great in theory, it's probably not your best option.
At your service for more than 20 years!
Fact to remember
You should hire a professional when you need to perform a refrigerator repair. When a household appliance behaves strangely, you often notice it simply because it interrupts your daily routine. For example, if your food perishes faster than usual, its possible there's a problem with the fridge. Be attentive to these abnormalities, they are your first clues to an eventual breakdown of your appliance, call a professional in appliance repair on the South Shore like in St Amable, as soon as possible to avoid any additional issues with your unit.
  One flat rate, That's it…period !
To watch out for
If you encounter these warning signs, contact us today. If you've done a repair on your own, you may not have all the tools required to properly fix the break. You may not have all the essential tools and parts to perform an electrical repair adequately. This is when the help of a professional is indispensable.
They have all the essential equipment and all the parts that will be needed during the household appliance repair. Professionals usually have spare parts with them and can almost always resolve your appliance issue on the same day, which saves you time.
All our vehicles are now 100% electric!
In conclusion
Contact a member of our team of expert technicians for a refrigerator repair in Chambly and visit our blog to consult the various articles guiding you to the multiple solutions for your appliances.
We are recommended by CAA HABITATION, certified by EMPLOI QC and members of the CTEQ.
(South Shore) Serva Plus (450)486-3800