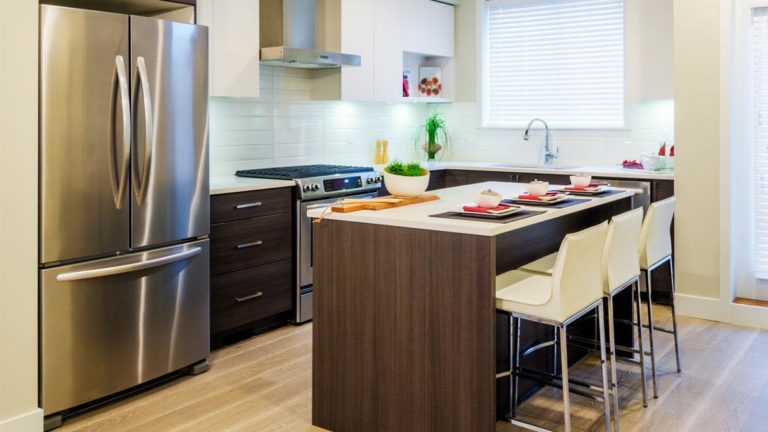 FRIDGE REPAIR STE-JULIE
Service click here: →(450)486-3800

Are you looking for a fridge repairman for a refrigerator repair or installation in Ste-Julie, contact Serva Plus today. Fast, courteous and efficient service with a fixed price for the visit.
Our team of technicians travel all over the South Shore to work on fridges of all brands. Whether for a temperature problem, a door inversion or for the connection of the water pipe for your ice machine, we will be able to help you quickly.
  At your service for over 20 years !
Getting started
Several problems can occur with a refrigerator; the fridge is too warm, the water dispenser or ice machine does not work. Another common problem that people encounter with their fridge is excessive noise.
If your fridge emits high-pitched noise, rattles, buzzing or any other unusual vibrations, it's definitely a sign that something is wrong.
Possible reasons are: the fridge that is not level, a part is loose or a fan or compressor is defective.
   One flat rate, that's it…period !
Also
Strange noises can indicate that something is wrong with your appliance. Although the normal operation of the device causes only minimal noises, be worried if you hear any unusual ones.
After your refrigerator defrosts, the refrigerant can cause a tapping noise, which is completely normal.
On the other hand, a new noise is not normal and must be diagnosed by a fridge repair service in Ste-Julie. If the noise is coming from your freezer, it can come from a fan failure hitting something, which is not normal.
  All our vehicles are now 100% electric !
In conclusion
Wherever you are in the Ste-Julie area, we can quickly schedule an appointment for your refrigerator in the morning, afternoon, evening or even on weekends at no extra cost. Our fixed price visit includes unlimited time labor and even the 2nd visit in the case of a special order specific to your model.
So don't wait any longer, contact one of our technicians on the South Shore and we will take your service request by giving you a flexible time slot allowing you travel time with a 30 minutes notice before the visit. Also visit our blog to consult the different articles guiding you to the multiple solutions for your appliances.
We are recommended by CAA HABITATION, certified by EMPLOI QC and members of the CTEQ.
SERVA PLUS (450) 486-3800 (South Shore)