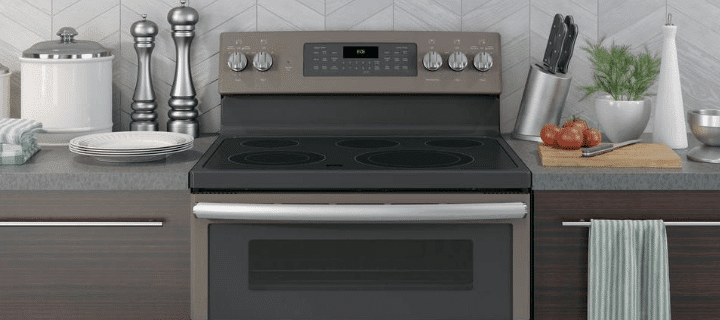 STOVE OR RANGE REPAIR IN VARENNES
Service click here :→(450)486-3800

Are you looking for a repairman for a stove or range repair and installation in Varennes. We offer you a fast, courteous and efficient service throughout the South Shore.
For a stove or range repair and installation in the Varennes area, your choice is simple; the Serva Plus team has been serving the entire shore for almost 20 years! Whether for a defective oven or surface element, a temperature problem or for the installation of your cooktop, you can count on our technicians to quickly accommodate you in your area.
At your service for over 20 years!
To begin
Repairing and finding spare parts to replace stove components from resellers of replacement parts for household appliances is not such an easy task. For this, it is better to call on service providers specializing in the repair of appliances on the South Shore to solve these problems as much as possible.
Be careful, if you choose to do the repair of your stove yourself, you have chances to aggravate the problem or cause additional damage. In addition, some repairs can be complicated, dangerous and contraindicated. For some problems, it is essential to contact a qualified repairer. Also keep in mind that, in some cases, if you do the repair yourself, you will no longer be able to benefit from the manufacturer's warranty during a recall.
   One flat rate, that's it…period !
Noisy oven
Sometimes the cooling fan can be unstable or worn, resulting in a noise or vibration being felt during cooking. This can also cause overheating and the triggering of the safety thermostats, in this case, it is absolutely necessary to replace the fan before damaging anything else.
The convection fan is used when cooking the oven, it is sometimes seized or off-center, which causes shrill noise, excessive vibration or poor performance or cooking results.
The replacement operation requires solid expertise and strong technical knowledge. We therefore suggest contacting Serva Plus to diagnose the problem in depth, order the specific part for your model and carry out the disassembly and replacement of this part sometimes very difficult to access.
All our vehicles are now 100% electric!
In conclusion
Several times a week, we schedule service calls in the Varennes region with a fixed-price visit that includes travel, diagnosis and labor fees of unlimited duration. Looking for a morning service? No problem, our time slots allow you to have a visit in the morning, afternoon, evening or weekend without any additional cost.
Contact our team now and an expert will schedule you for a stove repair by offering you flexible availability and half an hour's notice allowing you travel time for the technician's visit.  Visit our blog to consult the different articles guiding you to the multiple solutions for your appliances.
We are recommended by CAA HABITATION, certified by EMPLOI QC and members of the CTEQ.
(South Shore) Serva Plus (450)486-3800