ELECTRICAL APPLIANCE REPAIR AND INSTALLATION
Click here : →(450)486-3800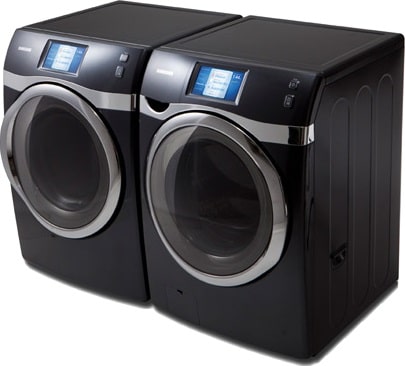 At Serva Plus, we know all electrical appliance brands very well. That means our repair work on any electrical appliance will be fast, safe and efficient. We repair and install many different brands of electrical appliances on a regular basis and we are ready to help with an appliance repair or installation on the South Shore.
At your service for over 20 years !
We repair and install the following electrical appliances:
Oven
Range
Cooktop
Fridge
Freezer
Dishwasher
Washer
Dryer
Our knowledge of each of these appliances, as well as the dozens of brands associated with them, is excellent. Whatever the problem may be with your appliance we have a solution. Even if there is not really any real issue with your appliance but it is just time for a change, we can replace your old oven, dishwasher, or washer and dryer with no trouble at all.
  One flat rate, that's it…period !
We can help you decide whether or not to repair your old appliance, which can save you money, in addition to helping you maintain your older appliances so that they last longer. We can also help you decide whether or not to purchase a new appliance completely, to fully experience the technological advancements electrical appliances have seen in the past few years. So contact us today on the South Shore and let us help you with all your home appliances needs.
Advantages of Electrical Appliances
Electrical appliances are often considered to be 'safer' than gas appliances, since they have no open flame or gas line to maintain. This makes electrical appliances more child-friendly. It also reduces the chances of a fire in the kitchen if a paper towel or oven mitt is left close to the open flame of a gas stove's burner. Electrical appliances also, are connect to your electricity bill, rather than your gas bill, which makes managing your money and planning a monthly budget easier to do.
  All our vehicles are now 100% electric !
Contact us today for all your electrical appliance installation and repair needs on the South Shore.
We are recommended by CAA HABITATION, certified by EMPLOI QC and members of CTEQ.