CONTACT OUR TECHNICIANS TEAM IN YOUR AREA TODAY!
appliance repair and installation
on the south shore (450)486-3800
Why choose us
For a service or a repair from a repairman or an installation from an installer for an appliance like a:
Washer or a washing machine, top load or a front load. For a dryer or a dishwasher, a stove, a range, a built in oven or an electric or gas cooktop . For a refrigerator, a fridge or a freezer, we service them all.
We repair the following brands:
GE or general electric, Gibson, Electrolux, Westinghouse or White Westinghouse, Amana, Roper, Inglis, McClary, Whirlpool, Maytag, Admiral, Moffat, Samsung, Kitchen Aid or Kitchenaid, Hotpoint, Sears or Kenmore, Beaumark or Jenn air or Jennair or Frigidaire and many more.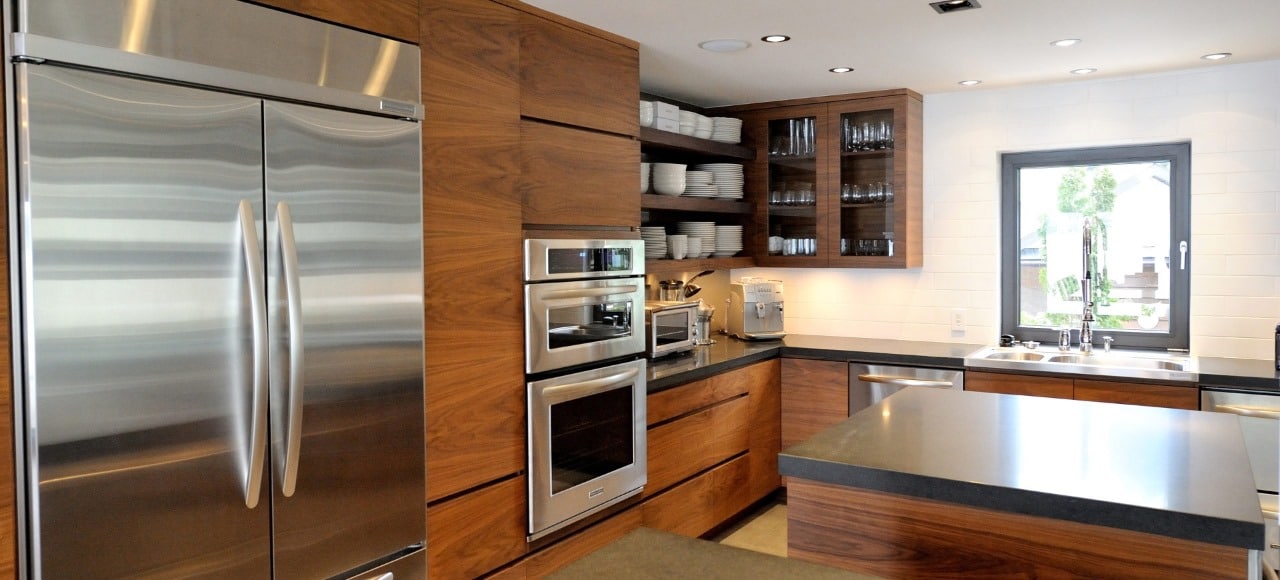 Call us today for your appliance repair and installation on the South Shore
Our mission for over 20 years has been to provide you with an unbeatable service. In fact, we have, over the years built our clientele mainly by word of mouth.
Our knowledge, our courtesy, our efficiency and our professionalism are attributes often used by our customers to describe us and give us an edge over our competitors.
Over the years, we have acquired the trust and satisfaction of many manufacturers and appliance stores to cover the warranty service for their products.
We have also established a partnership with many apartment buildings and offices by providing a reliable service with honest and accomplished repairs backed by our 1 year labor warranty and a 2 million dollar commercial insurance coverage. Thus we have obtained exclusive contract repairs with many of our partners.
Thanks to training seminars offered by different manufacturers through organizations like the CTEQ (corporation des techniciens en électroménagers du Québec),
ELEXPERTISE,  MSA the  UNITED SERVICERS ASSOCIATION, and many others, we've been able to be on the cutting edge of technology for gas and electric appliances.
Furthermore, SERVA PLUS has received an accreditation from EMPLOI QC certifying our outstanding knowledge in appliance repair.
We are now proud to be associated with CAA QUEBEC as a recommended servicer by CAA HABITATION.
Every approved supplier are evaluated on the basis of rigorous criterias like: credibility and skills, years of experience, mandatory permits, company's financial health, liability insurance, warranty policies, courtesy, after-sales service and cleanliness among others. It is now up to us to prove ourselves to you.
Call us today for an appointment and see why a survey conducted by CAA QUEBEC puts us on top of the list for appliance repairs.
We repair and install the following appliances : washer, washing machine, dryer, range or stoves, oven, dishwasher, refrigerator, fridges, cooktop, freezer.
We can schedule you a repair or installation service in any of the following cities : Beloeil, Boucherville, Brossard, Candiac, Carignan, Chambly, Delson, Greenfield Park, LaPrairie, Lemoyne,Longueuil, McMasterville, Otterburn Park, St-Amable, St Basile-le-Grand, St-Bruno, St-Constant, Ste-Catherine, Ste-Julie, St-Hilaire, St-Hubert, St-Lambert, St-Mathieu de Beloeil, St-Philippe, Varennes.
Testimonials
Victor Harding, St-Lambert
Very professional company. Good service. Know what they are doing. Would definitely have them again.
L. Neysmith, St-Lambert
I just wanted to take this opportunity to thank you for the excellent service provided by your repair technician George, who attended to fix my electric range. He was quick, efficient, explained what needed to be done and even returned the appliance to its original position. As well, he was very careful to wipe down everything with a sanitizing wipe before he left. I am very pleased with the service I received and will definitely keep your number in my records for any future problems that may arise. Kind regards, Laurie Neysmith
David Ross, Greenfield Park
I just like to thank Serva Plus for solving the issue with my dishwasher. I definitely recommand them. They offer a fast service (next day) and the repair took 20 minutes. D. Ross
Milton
It was a very friendly technician who came to my home to fix a fridge problem. He found that it was the door switch. I recommend to all my friends that Serva Plus is the best place to call for home appliances repair. Very fast service and friendly people.
N. Palmer
The technician was very kind and professionnal. I recommand their service. Thank You.
WE REPAIR AND INSTALL ALL THESE POPULAR BRANDS
Appliance repair and installation is our strength.
We have been repairing and installing your washing machine, dryer, oven, refrigerator, range, freezer, cooktop and dishwasher of all brands for over 20 years! We cover the entire region of the South Shore either in the morning, afternoon or evening, weekdays or weekends at no extra cost.
Different appliances perform many functions and various cycles. They operate different components including timers, switches, heaters, compressors, motors, pumps and many more. That is why our technicians use all the specialized equipment and technical support necessary to ensure an accurate diagnostic in order to repair or replace the faulty components in order to put your appliances back up and running.
So if you're looking to get an appliance installed or repaired of these brands, call us today to schedule a fast, courteous and efficient service on the South Shore. We are your true experts for all your appliance repair and installation needs. With a 1 year written warranty and a professional and courteous service.