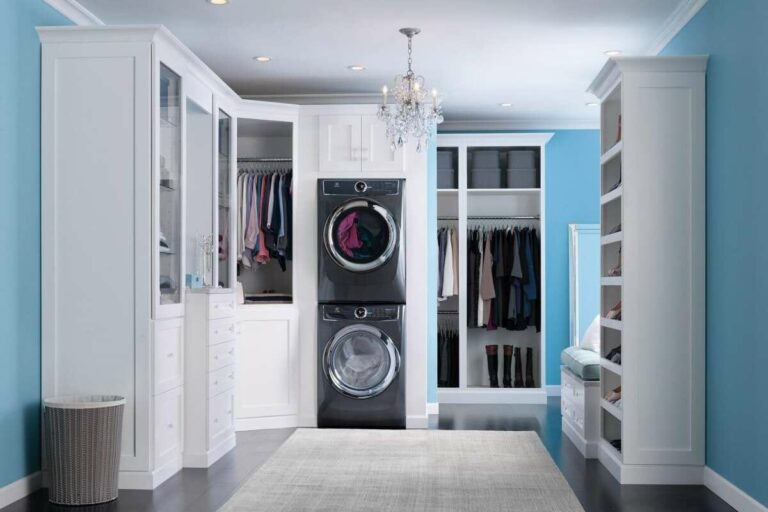 SERVA PLUS  is recommended by CAA HABITATION, certified by EMPLOI QUÉBEC and members of CTEQ (corporation des techniciens en électroménagers du Québec).
Following our article on the manufacturers, some of you will want to know the difference between the various appliances. When purchasing a new household appliance the steps to follow are similar to those of a vehicle. One must know first who manufactures the product, but also its characteristics and the reliability of some of its components.
Let us take for example a front load washer vs. a conventional washing machine (lid on top). The front loader has sometimes a drive belt or has a direct drive system. It washes in very little water, consumes very little soap, and spins so quickly that the drying time is cut by more than half. Nowadays, for most models, they are packed with electronic components, which everyone knows, proves to be a weakness of all household goods. These models have a rubber door seal, which when not maintained, develops a nauseous odor which sometimes forces us to replace it. The most frequent cause of this problem is the use of an inadequate soap (you must use high efficiency soap HE). In addition, you must wipe the door seal and leave the door ajar to ventilate. However, before replacing the door seal, one can, as a preliminary measure run a cleaning cycle using cleaning tablets sold now pretty much everywhere on the market.
The worst and most expensive repair of a front loader is the failure of the tub bearing. When this kind of failure of the ball bearing occurs, the repair often requires the replacement of two major components: the tub and the spin basket. Most people find the cost of those two parts too expensive and would rather dispose of their fairly new appliance than to have it repaired.
The conventional washing machines (loading on the top) as we all know them for many years, is in process of being obsolete. It is important to know that, nowadays, several models of top load washing machines operate on similar principals as the front load washers. These particular washing machines are also designed to use very little water and very little soap (they also use HE soaps).They sometimes have a drive belt and sometimes a direct drive system. They do not have a bulky agitator as the traditional washing machines do. We are in fact talking about a horizontal rotation unit virtually turned on the vertical side and operating on the same principles. Most of these models however, like their counterpart, are composed with several electronic components which are, once again, more susceptible to fail. These washing machines also use a drive system technology which is fairly recent and hasn't yet been perfected as far as conception and reliability, which engineers are still working to improve upon.
In summary, our grandparent's good old washers are still the most reliable washing machines out there. Unfortunately these models are no longer available on the market. The new trend points to electronic digital display and eco friendly washers which reduce water and soap consumption. Quite honestly, it isn't in the manufacturer best interest to build appliances which last 25 years. You could also recognize this tendency in all aspects of today's technology. Quantity over quality always seems to be the norm.
However, if you're shopping for a new household appliance such as a washing machine, we would recommend a local brand and if possible with as little electronic components. A good sales representative should be able to point you in the right direction. The affordable parts, the availability of the parts, and the technicians qualified to ensure the repairs on local brands are what will make all the difference in the long run.
Call SERVA PLUS   for a quick assessment with one of our experts. Our dispatchers will promptly schedule you a service call, whether morning, afternoon, evening or weekend with one of our qualified technician, according to your needs. We service the entire region of the South Shore.
(South-Shore) SERVA PLUS (450)486-3800